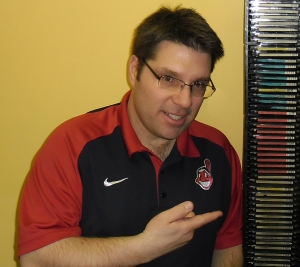 Matt Spatz
"Spatz & Tracie"
Monday – Friday: 5:30am – 10:00am
Matt Spatz, aka Spatz from "Spatz & Tracie" on Y-103, gets you going weekday mornings with great conversation about what's going on in the world, from sports to rock news to stupid criminals to just generally the weird of the world – all through the eyes of a former collegiate athlete who is divorced with two kids; re-married with two step children; and, of course, a trusty companion – Carl the Great Dane!  Yeah, he's got a lot to draw from!
Favorite teams: Cleveland Indians (duh, look at the pic above), Cleveland Cavaliers, Ohio State Buckeyes
Favorite Bands: Rush, AC/DC, The Rolling Stones, Red Hot Chili Peppers, Queen, Tom Petty, Aerosmith
CHECK OUT THE HISTORY OF ROCK IN 15 MINUTES HERE!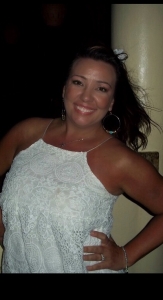 Tracie "Tovcimak" Forsythe (Gotta give cred to my Husband for my new last name)!…lol…
I was born and raised in Pittsburgh, Pa, and I am a die hard Pittsburgh sports fan…."Sorry Spatz" 🙁
In radio since 2001, and before being On the air for the past 15 years, I was IN the air as a Flight Attendant, "Would you like some peanuts or pretzels with that song"?
In all seriousness I am very happy to be a part of the Cumulus team here and hanging out with Spatz in the morning is a blast, proud Mother of two and gained two more when I just recently married my best friend, love of my life and partner in crime, Jeff! (what could possibly go wrong)???
Thanks for the BIG welcome, I already feel right at home here at Y103!