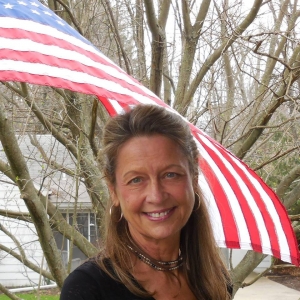 Lynn Davis
Monday – Friday: 10:00am – 3:00pm
Saturday: 10:00am – 2:00pm
I'm so blessed to bring 25 years (on Y-103) to the 'table'…. where I host the Y-103 lunchtime diner Mon-Fri at 12 noon.   When I was in my teens, classic rock was the new music.  It continues to thrive so we welcome new Y-103 listeners every day… which is super cool!
A Pennsylvania native, I moved to Poland, Oh in 2011.  Love Love Love my 'old blue collar valley neighborhood'.   My two crazy fur kids (meeeow!) were adopted from Angels for Animals when I scooped litterboxes as a volunteer.   Oskar + Mr.Bean = 1 case of vac bags per year!!
Fitness, gardening, and riding on the back of a Harley are passions for me.  Veterans hold a special place in my heart and we are privileged at Y-103 to have a platform to help create awareness about Veterans as well as promote non-profit events for our listeners who donate their time and talents.
Things about me that might surprise? – I have a B.A. in Criminology from Indiana University of Pennsylvania, class of 1979 and I ran for Lawrence County (Pa) Treasurer in 1987.  I ate a lot of spaghetti that year and gained 12 pounds in 6 months.  Thankfully I lost the pounds shortly after I lost the election.  I had purchased radio advertising for my campaign and that's how I got into the radio business!