Bob & Tom
Monday – Saturday: 6:00am – 10:00am
The BOB & TOM show is a hilarious blend of comedy, talk, news, and sports heard each morning, Monday through Saturday, from 6 to 10 AM!
Lynn Davis
Monday – Friday: 10:00am – 3:00pm
Saturday: 10:00am – 2:00pm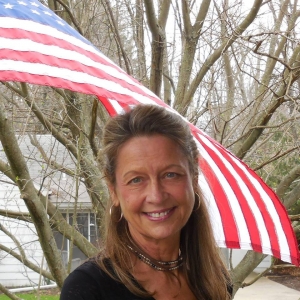 I'm so blessed to bring 25 years (on Y-103) to the 'table'…. where I host the Y-103 lunchtime diner Mon-Fri at 12 noon.   When I was in my teens, classic rock was the new music.  It continues to thrive so we welcome new Y-103 listeners every day… which is super cool!
A Pennsylvania native, I moved to Poland, Oh in 2011.  Love Love Love my 'old blue collar valley neighborhood'.   My two crazy fur kids (meeeow!) were adopted from Angels for Animals when I scooped litterboxes as a volunteer.   Oskar + Mr.Bean = 1 case of vac bags per year!!
Fitness, gardening, and riding on the back of a Harley are passions for me.  Veterans hold a special place in my heart and we are privileged at Y-103 to have a platform to help create awareness about Veterans as well as promote non-profit events for our listeners who donate their time and talents.
Things about me that might surprise? – I have a B.A. in Criminology from Indiana University of Pennsylvania, class of 1979 and I ran for Lawrence County (Pa) Treasurer in 1987.  I ate a lot of spaghetti that year and gained 12 pounds in 6 months.  Thankfully I lost the pounds shortly after I lost the election.  I had purchased radio advertising for my campaign and that's how I got into the radio business!
Matt Spatz
Monday – Friday: 3:00pm – 7:00pm
Matt Spatz, aka Spatz on Y-103, gets you home weekday afternoons with great conversation about what's going on in the world, from sports to rock news to stupid criminals to just generally the weird of the world – all through the eyes of a former collegiate athlete who is divorced with two kids; re-married with two step children; and, of course, a trusty companion – Carl the Great Dane!  Yeah, he's got a lot to draw from!
Favorite teams: Cleveland Indians (duh, look at the pic above), Cleveland Cavaliers, Ohio State Buckeyes, Cleveland Browns
Favorite Bands: Rush, AC/DC, The Rolling Stones, Red Hot Chili Peppers, Queen, Tom Petty, Aerosmith
CHECK OUT THE HISTORY OF ROCK IN 15 MINUTES HERE!
Ryan Alessio
Monday – Friday: 7:00pm – 12:00am
Hello,  My name is Ryan Alessio, I was born in New Castle, PA.. I know, exciting stuff.
I grew up enjoying Godzilla, Pro Wrestling (not the fake stuff like you see in the Olympics) and sports (Cleveland all the way). I was probably the only 12 year old who went to see George Carlin do stand up… that could explain a lot right there.
It was also at 12 years old I figured out I wouldn't mind getting into the crazy world of radio because I use to listen to AM Coast to Coast every night and enjoyed the over top broadcasts.
Around the age of 15 another life altering discovery happened. I started listening to heavy metal, and I couldn't get enough.. The heavier the better. To this day I still love waking up with a sore neck because I head banged for 3 hours straight at a metal show.
I think the most interesting thing about me is that even though I have gotten older and have to pay taxes I still enjoy everything I grew up on, so you will hear me talk Godzilla, Wrestling and Sports regularly… Sorry ahead of time.
Anything else you want to know feel free to call in and ask 7p-Midnight M-F!
Check out my podcast 
HERE
!