Bob & Tom
Monday – Saturday: 6:00am – 10:00am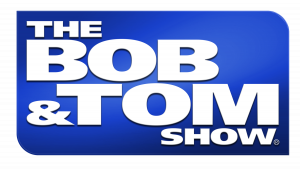 The BOB & TOM show is a hilarious blend of comedy, talk, news, and sports heard each morning, Monday through Saturday, from 6 to 10 AM!
Sandra Miller
Monday-Saturday 10am – 3pm
Sandra Miller is a lifelong resident of Northeast Ohio has been rocking the masses for 30 years.
As a bit of a history geek, Sandra loves to hear the stories behind everything, from buildings to songs. She also likes to tell these stories to her 3 kids on car rides – they love it (and if they don't we're not telling her).
When not on the air, you'll find Sandra digging in the garden or out exploring. She enjoys supporting local shops, artists, restaurants, bands, theater… if it's live, local or artsy, she's probably there.
Sandra loves vinyl records, for the pop and hiss as much as the album art and the liner notes. Don't ask who her favorite band is or her favorite song – you may just break her brain. The truth is, it changes by the minute – so let's just say the answer is "All of them".
Fast Freddie Monday-Saturday 3pm – 7pm
Sunday 7:30 am – 10am
"The Pride Of The South-Side", Fast Freddie has been rockin' Youngstown for over 30 years with great music, funny stories and a little bit of sports.
Chances are you probably had a beer with him somewhere along the way.
Over the years, he has interviewed everybody from Joe Walsh and Dave Grohl to Ozzy and Def Leppard.
One of his all-time favorite concerts was the "World Series of Rock" at Cleveland Stadium featuring Ted Nugent, Aerosmith, AC/DC, Journey, Thin Lizzy and Scorpions.
He attended Bob Dylan's 30th Anniversary Celebration at Madison Square Garden, several of Eric Clapton's "Crossroads Guitar Festivals" in Chicago, and not to mention, Foo Fighters for 150 people at Record Store Day at Record Connection in Niles.
Freddie is a diehard Cleveland sports fans who has lost many outrageous bets to Steeler fans over the years including one that ended with a tattoo on his back side. He has also been spotted at an occasional Pirates or Pens game. (What's up wit dat?")
The Fast One likes riding his Harley-Davidson, bass fishing, traveling and hanging on the beach in Florida. He helps out with biker related charities and is an active member of the Ukrainian community.
Steve Gorman Rocks!
Monday – Friday: 7:00pm – 12:00am
Steve Gorman is a founding member of the iconic American rock n roll band The Black Crowes. Over 27 years, he toured the world relentlessly, leaving a small piece of his sanity at every stop. Gorman launched a sports talk radio show in Nashville, 'Steve Gorman SPORTS!' in 2011.
The show was syndicated on Fox Sports Radio from 2014-2018. Over the last year Steve penned his memoir, "Hard to Handle: The Life And Death of The Black Crowes," which will be published by Hachette Book Group. His current band, Trigger Hippy, is releasing an album, "Full Circle and Then Some."He lives in Nashville with his wife, Rose Mary, their two kids, and entirely too many pets.
April Rose is known from her past work as head 'On Camera Host' and content creator for
Maxim.com and Playboy.com. She's hosted the infamous MTV Spring Break In Cancun and a season regular on MTV & MTV2's break out shows 'Guy Code' and 'Girl Code'. You can see her on many VH1 count down shows including 'I Love The 2000's', 'Top 40 Hip-Hop Of The 90's', and 'Top 100 Hottest Rock Stars Of All Time'. Her top pick for the hottest? You'll have to ask her! She owns a 1967 El Camino & loving everything classic she's also a national live classic car commentator on The Barrett Jackson collector car auctions.
Brian Price Saturday 7pm-12am
Sunday 11am-5pm
Brian Price began his broadcasting career in 1998, right here on Y-103. He was the second regular host of the Saturday Night Closet Classic Theater. This is Brian's second tour of duty on Y-103, in addition to DJing in and around his hometown of Youngstown.