Bob & Tom
Monday – Saturday: 6:00am – 10:00am
The BOB & TOM show is a hilarious blend of comedy, talk, news, and sports heard each morning, Monday through Saturday, from 6 to 10 AM!
Lynn Davis
Monday – Friday: 10:00am – 3:00pm
Saturday: 10:00am – 2:00pm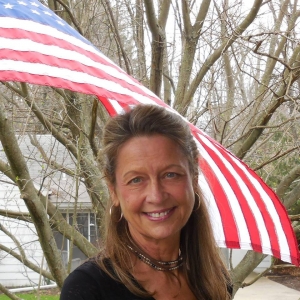 I'm so blessed to bring 25 years (on Y-103) to the 'table'…. where I host the Y-103 lunchtime diner Mon-Fri at 12 noon.   When I was in my teens, classic rock was the new music.  It continues to thrive so we welcome new Y-103 listeners every day… which is super cool!
A Pennsylvania native, I moved to Poland, Oh in 2011.  Love Love Love my 'old blue collar valley neighborhood'.   My two crazy fur kids (meeeow!) were adopted from Angels for Animals when I scooped litterboxes as a volunteer.   Oskar + Mr.Bean = 1 case of vac bags per year!!
Fitness, gardening, and riding on the back of a Harley are passions for me.  Veterans hold a special place in my heart and we are privileged at Y-103 to have a platform to help create awareness about Veterans as well as promote non-profit events for our listeners who donate their time and talents.
Things about me that might surprise? – I have a B.A. in Criminology from Indiana University of Pennsylvania, class of 1979 and I ran for Lawrence County (Pa) Treasurer in 1987.  I ate a lot of spaghetti that year and gained 12 pounds in 6 months.  Thankfully I lost the pounds shortly after I lost the election.  I had purchased radio advertising for my campaign and that's how I got into the radio business!
Steve Gorman Rocks!
Monday – Friday: 7:00pm – 12:00am
Steve Gorman is a founding member of the iconic American rock n roll band The Black Crowes.
Over 27 years, he toured the world relentlessly, leaving a small piece of his sanity at every stop.
Gorman launched a sports talk radio show in Nashville, 'Steve Gorman SPORTS!' in 2011.
The show was syndicated on Fox Sports Radio
from 2014-2018.
Over the last year Steve penned his memoir, "Hard to Handle: The Life And Death of The Black
Crowes," which will be published by Hachette Book Group.
His current band, Trigger Hippy, is releasing an album, "Full Circle and Then Some."
He lives in Nashville with his wife, Rose Mary, their two kids, and entirely too many pets.
April Rose is known from her past work as head 'On Camera Host' and content creator for
Maxim.com and Playboy.com.
She's hosted the infamous MTV Spring Break In Cancun and a season regular on MTV & MTV2's break
out shows 'Guy Code' and 'Girl Code'. You can see her on many VH1 count down shows including 'I Love
The 2000's', 'Top 40 Hip-Hop Of The 90's', and 'Top 100 Hottest Rock Stars Of All Time'. Her top pick for
the hottest? You'll have to ask her!
She owns a 1967 El Camino & loving everything classic she's also a national live classic car commentator
on The Barrett Jackson collector car auctions.